Milton Keynes' Potential as a Leading Secondary Service Area
Recently, Visual Identity had the honour of being announced as a finalist at the prestigious MKBAA awards ceremony. As part of their post-event engagement strategy, the agency had the privilege of hosting a visit from Ben Everitt, the MP for Milton Keynes North, and Iain Stewart, the MP for Milton Keynes South.
The purpose of their visit was to discuss the thriving culture of technology and innovation in Milton Keynes, as well as explore the city's potential to become a leading secondary service area in Europe. Making Milton Keynes a hub for specialised support services, fostering economic growth, innovation, and collaboration with primary cities. It was an inspiring conversation that took place during their visit and sheds light on the vision and initiatives discussed.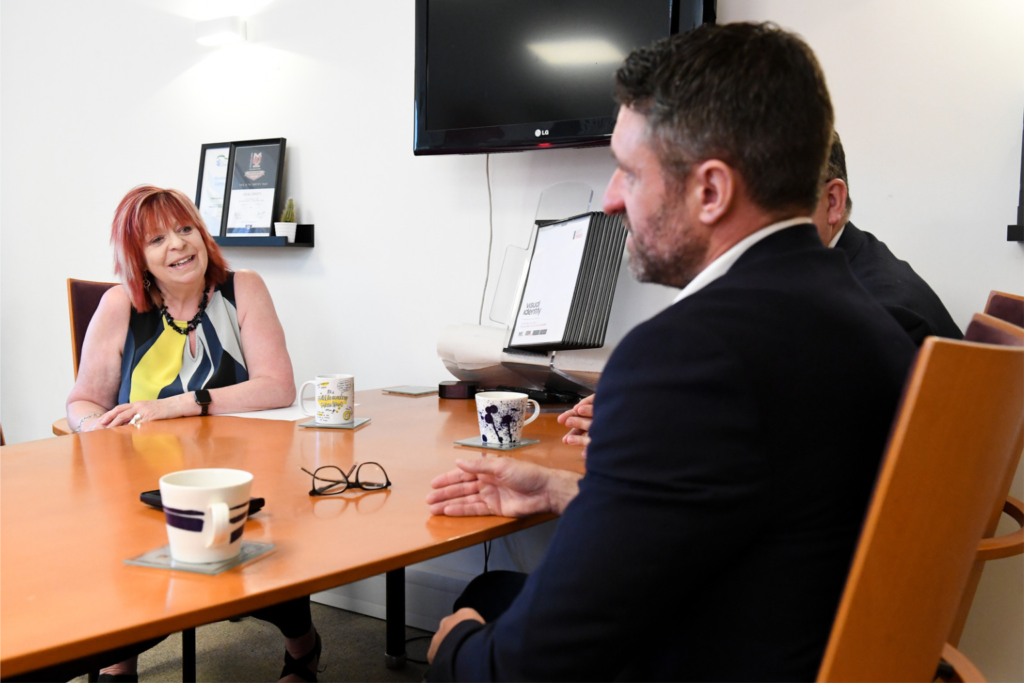 During their visit, Ben Everitt shared his compelling vision for Milton Keynes to become the leading secondary service area in Europe. With its history of embracing innovation, Milton Keynes has positioned itself as a hub for technological advancements and entrepreneurial ventures. Ben's vision aligns with the city's mission to continue fostering a culture of innovation and drive economic growth. By capitalising on the city's existing strengths and leveraging its potential, Milton Keynes aims to establish itself as a top destination for cutting-edge services and industries.
One notable aspect highlighted by Ben Everitt during the conversation was Milton Keynes' resilience in times of economic downturn. He described it as a place that is "last in and first out" when it comes to recessions. This resilience can be attributed to the city's diverse economy, strong business ecosystem, and its ability to adapt and reinvent itself. As the world faces uncertainties, having a city that can weather economic storms and quickly bounce back puts Milton Keynes at a significant advantage.
To support the vision of becoming a leading secondary service area, discussions centred around the importance of nurturing a pipeline of skilled professionals. Ben and Iain emphasised the need for ongoing collaboration between educational institutions, such as schools, colleges, and the envisioned MK:U university. By providing students with the necessary training and education in emerging fields, Milton Keynes can ensure that it has a pool of talent ready to drive innovation and fuel its future growth.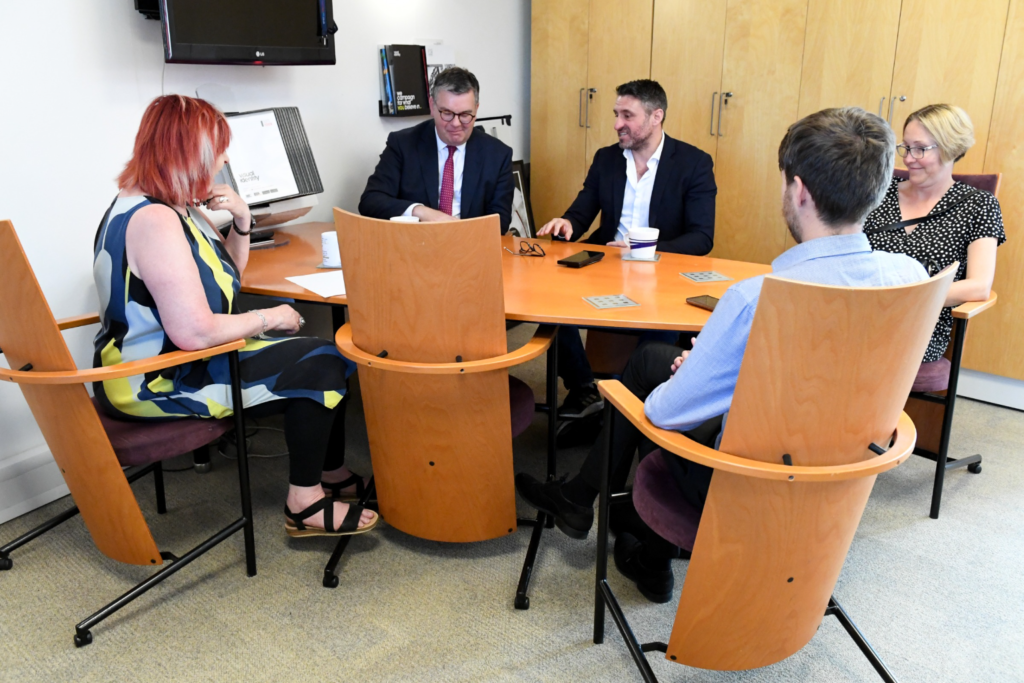 The conversation also touched upon the vibrant culture of technology and innovation that permeates Milton Keynes. The city has attracted numerous tech companies and startups, creating an ecosystem that encourages collaboration, experimentation, and breakthrough ideas. Ben and Iain expressed their admiration for the creative energy present within Milton Keynes and the value it brings to the region's economy.
The visit from Ben Everitt and Iain Stewart to Visual Identity was an incredibly inspiring experience for our staff. We thoroughly enjoyed hosting these passionate MPs and witnessing their genuine enthusiasm for the city we call home. Their shared vision of establishing Milton Keynes as the leading secondary service area in Europe reaffirms our belief in the city's potential and fuels our drive to push boundaries in the digital marketing industry. The conversation highlighted the importance of building a skilled workforce and investing in initiatives like MK:U, emphasising the bright future that awaits Milton Keynes.
As finalists at the MKBAA awards, we are proud to be part of the city's dynamic digital marketing landscape, and the visit from Ben and Iain further ignites our commitment to innovation and contributing to the growth of our remarkable city.
Get in touch! We would love to work with you!