Sunday 19th September 21. Visual Identity had a fabulous day at the MK Dons SET family fun community event yesterday.
Our Hot-Shots game raised £114 to support the fantastic work the #MKDons#SET charity does in the local community and beyond!
To kick off the day, the Visual Identity Creative Ltd team fancied their chances against Dean Bowditch – but the sad truth is that there wasn't a winner amongst them!
However, Hot-Shots was a great success, we had some very deserving local #Dons fans. Congratulations to our prize winners, Lauren, Jake and Ernie – for getting the highest scores on the day! They won our top prizes, a signed #MKDons shirt, scarf and memorabilia.
Despite the early rain, it was a great turnout! Even Milton Keynes Dons Football Club mascots Donny and Mooie had a go.
Well done to Matt Cove and Events Managed for organising such a brilliant day.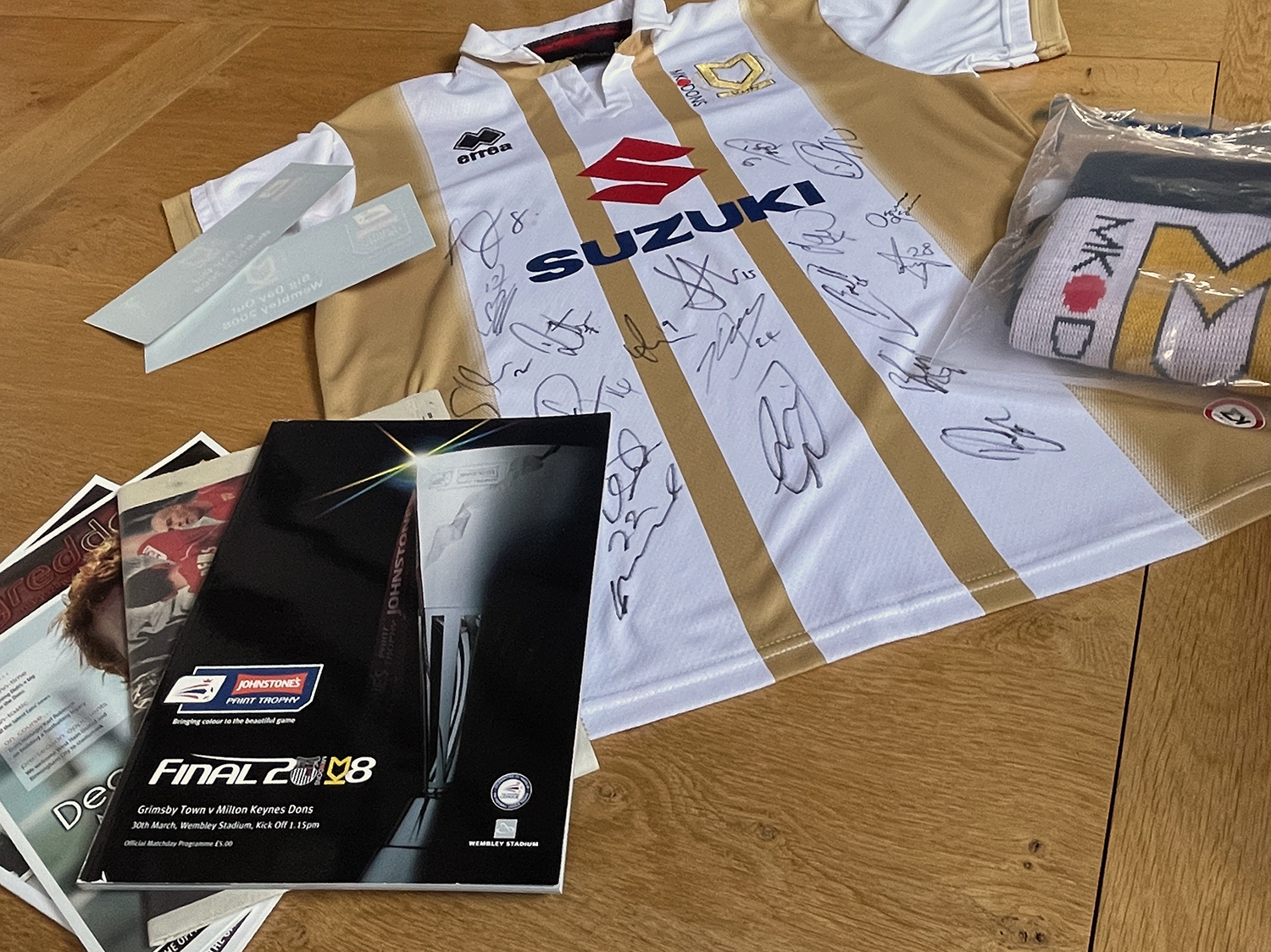 Congratulations to our winners!
MK Dons Set Trust support awareness locally. Visual Identity is proud to support this very active community outreach group and support those who freely give, contribute and help those less fortunate. Incredibly important, because it helps the community grow in a substantial way and allows VI to connect with other like-minded businesses.
It was great to see so many #MK residents and businesses attend. Already, looking forward to next year's event.
---
#SETCommunityDay21 #communityevents #charity #sportandeducation. #visualidentity #familyfun #familyfunday #localevents #miltonkeynes #miltonkeynesbusiness #support #community #fundraising #fundraiser #nonprofit #giveback #givingback #volunteering #success #events #MiltonKeynes