We're delighted to announce that Visual Identity will be supporting the MK Dons SET for a second year running, including continued social media support to the team.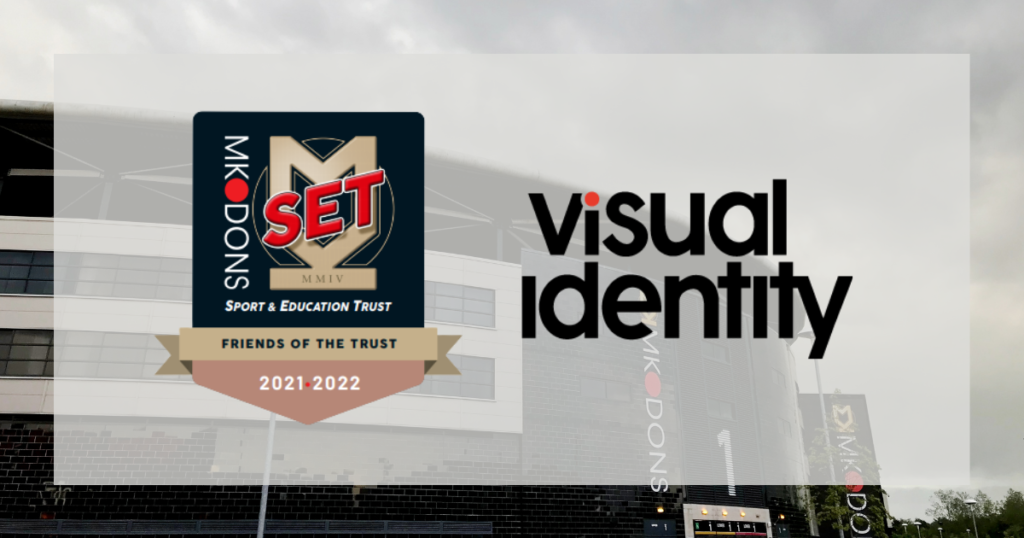 Dean Bowditch – Business Development Manager & Community Ambassador said, "A huge thank you to Visual Identity for your continued support for MK Dons SET as a Friends of the Trust Inclusive Member. We are also happy to announce you will be supporting the SET by helping our employees with their social media skills and website design. Another way to help support our charity and the great work we do in our community."
We'd like to thank Dean for getting this 'deal' over the line, and we look forward to another season supporting this fantastic organisation!
To find out more about the fantastic work that the SET does in and around Milton Keynes, check out their website –

http://www.mkdonsset.com/

and follow them on all social channels!