We have a new recruit!
The lovely Cameo has joined Visual Identity this week and is already settling in perfectly.
Cameo's undertaking a Marketing apprenticeship through MK College, and we're delighted to have her on board. Initially, she'll be shadowing each department – working alongside our designers on client projects and supporting Social Media Management.
Cameo has arrived with fresh ideas, and her energy and creativity has injected a new spark of life into the Vi studio!
Welcome to the madhouse! 🤪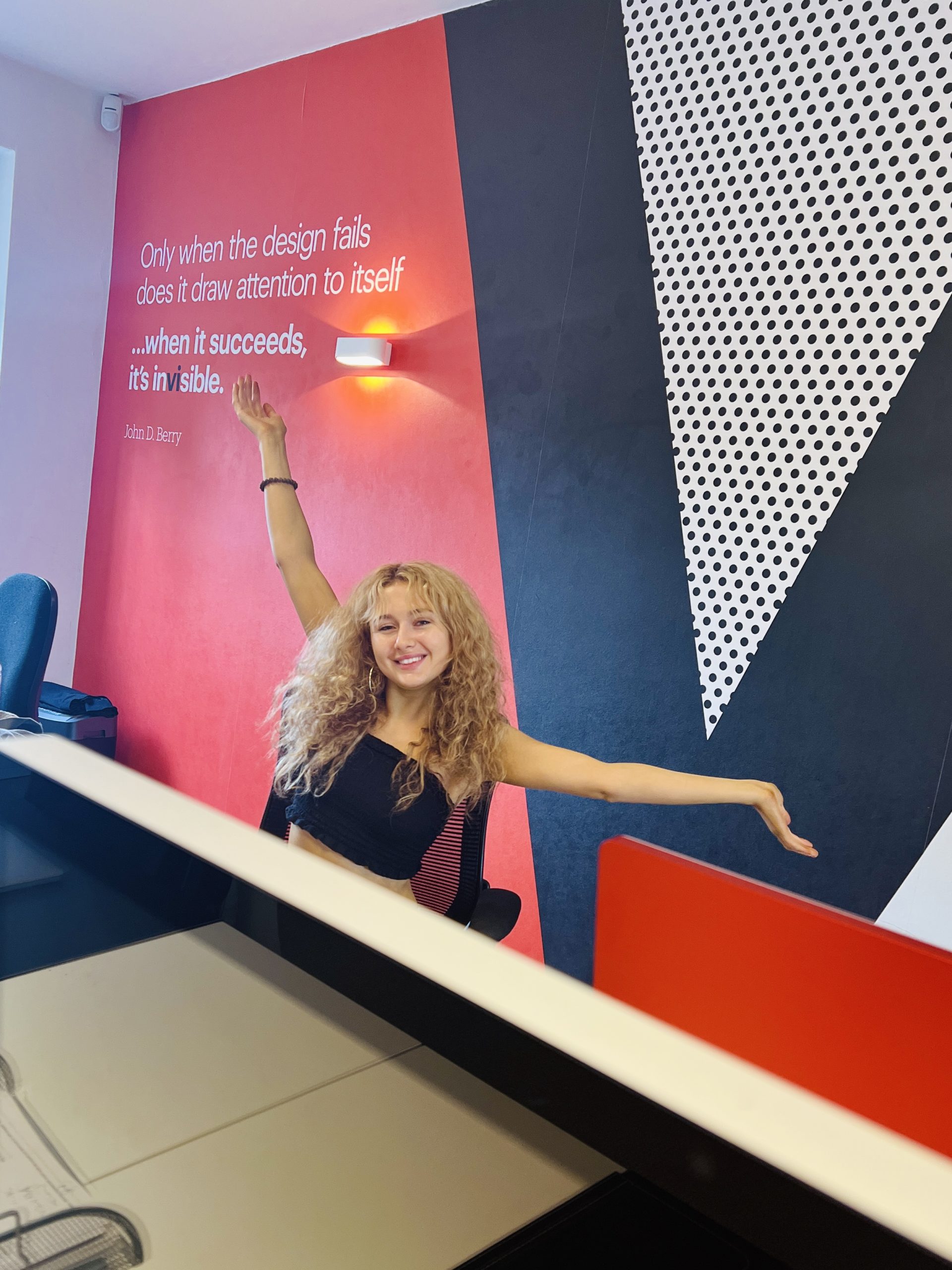 Get to know our superstar… 🌟
– In another life, I'm pretty sure I was a Panda. I would happily sleep and eat all day every day – maybe give the bamboo a miss though. 🐼
– If I won the lottery tomorrow, I'd start an ice cream company. And, you know, keep working here.
– The best piece of advice I've ever been given is "it's always going to be a no unless you ask!"
– My perfect holiday would definitely involve the beach, cocktails and sunshine. Somewhere like the Caribbean would be perfect.
– What advice would you give a candidate who wants to join our team of superstars? Go for it! Explore your creativity to the max and brace yourself because we're a strange bunch – in the best possible way 😉
– If I weren't so damn good at my job, I'd probably be an astronaut, space is the coolest.
– Cats or dogs? Cats always.
– My secret talent is I'm great at impersonating Shakira.
– When I was 5, I was pretty sure I'd be an artist when I grew up.
– My favourite kind of food is pizza, pasta, cookies and brownies.