The Chaffron Centre – Milton Keynes' newest business hub was officially opened last week and we were lucky enough to attend the launch party with other local businesses and SkillsHub:MK partners at MK College's Woughton Campus.
The newly developed, fully equipped business centre offers the latest technology, comfortable seating and all the tea and coffee you can drink. It will make a great base for events, conferences, training and meetings or interviews.
For Vi, the 'grand opening' was an opportunity for us to see the newly developed Chaffron Centre brand come to life – which our in-house designers have been working on since the very beginning of the SkillsHub:MK project.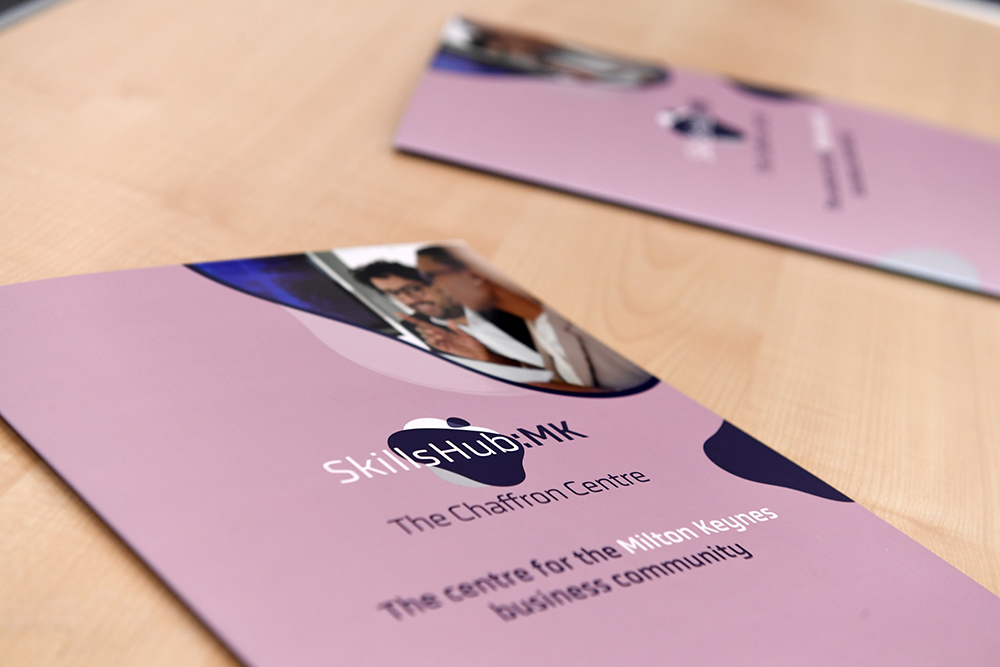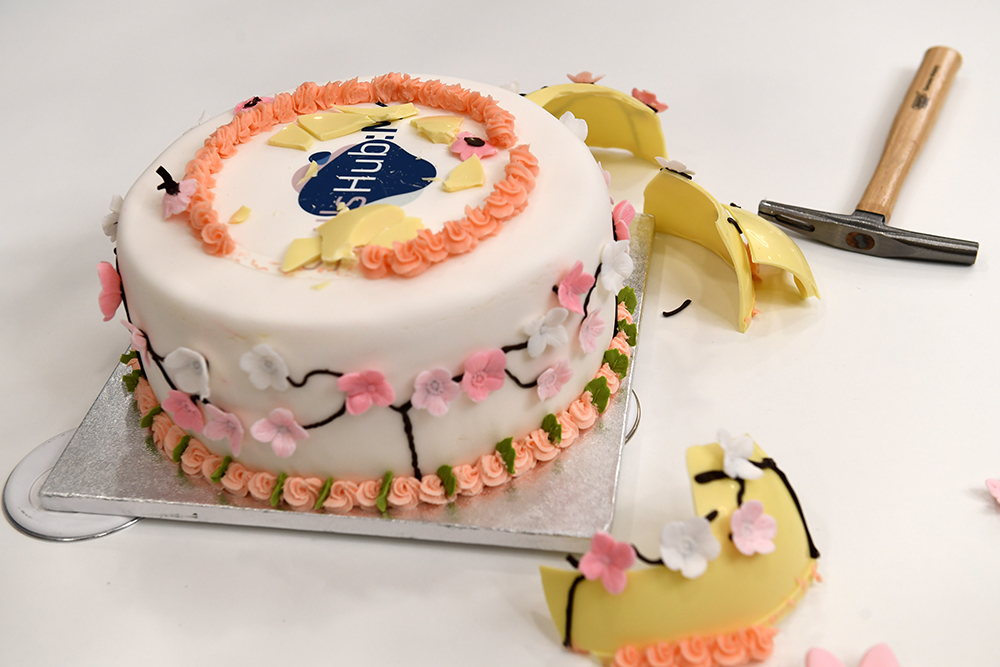 At the beginning of 2022 we were honoured to be commissioned to work on the SkillsHub:MK project, which is part of a nationwide initiative to enhance the strategic partnerships between employers, businesses, and post-16 training & education providers.
This began with Vi creating the original Skills Hub:MK brand kit, including logos, fonts and a vibrant colour palette. (see below left)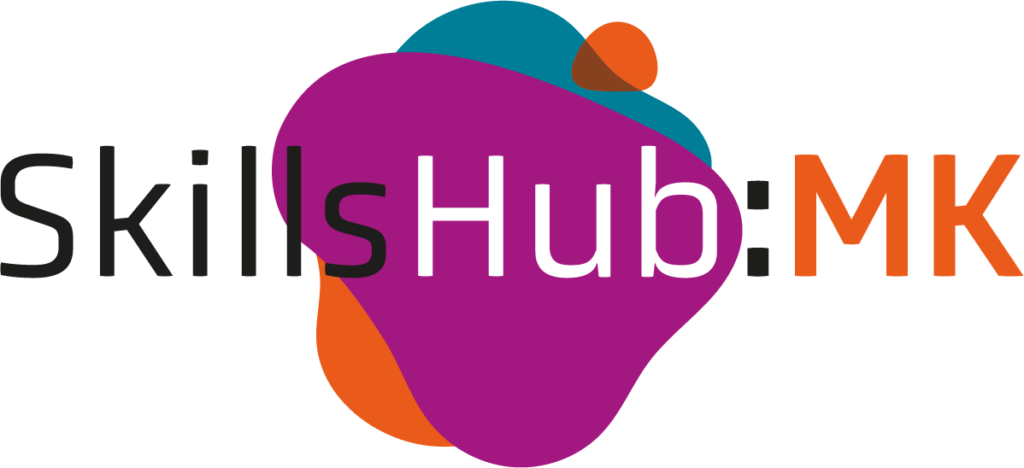 We then designed and built a WordPress website which is used to advertise the FREE courses and events on offer, with the ability for business owners and employees to book via an Eventbrite iframe.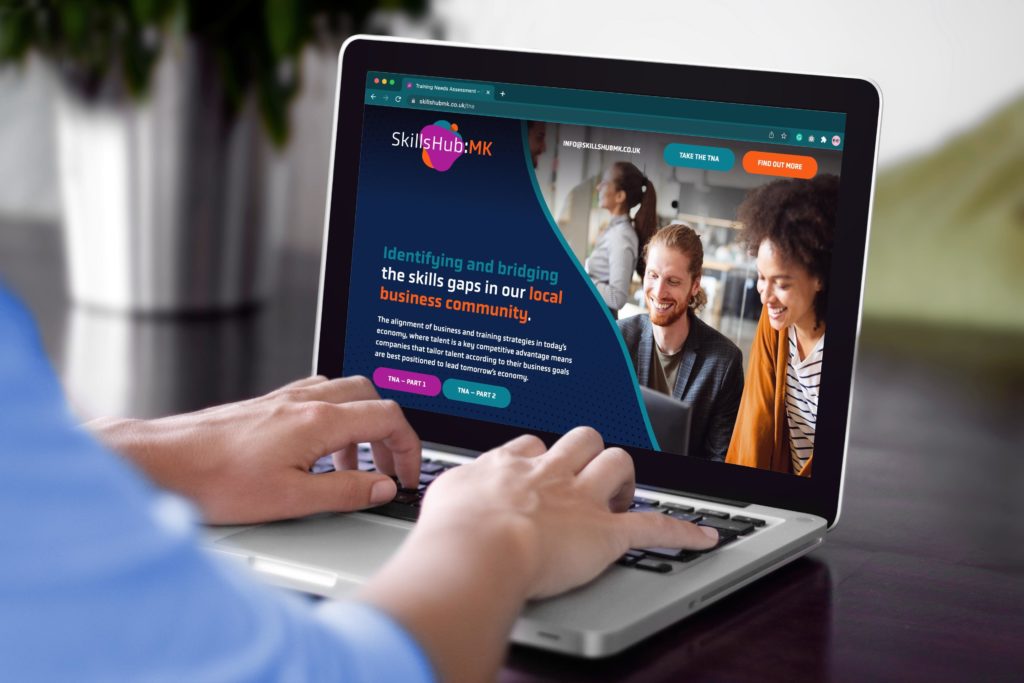 To promote the project in the Milton Keynes area, Vi was also commissioned to write content for publications, create adverts and POS material and launch and manage social media platforms to increase awareness.
We have since been working on case studies which will demonstrate just how incredible the SkillsHub:MK initiative has been through fund and the work of partners such as MKAI – a global, inclusive organisation who are leading the way in AI and VR technology development and implementation for business. Watch this space!
With an established training calendar in place, the Chaffron Centre – based at MK College is now the permanent home of the SkillsHub:MK initiative and will act as a business hub for the Milton Keynes business community going forward.
Full-service projects like this one are what Vi specialises in. Our in-house designers, web developers, experienced marketers and social media specialists love working together on building a brand from scratch and bringing it to life through both traditional and digital marketing channels.
We're incredibly proud of the success of this project so far and look forward to continuing working with the partners and MK College.
We look forward to seeing you at the Chaffron Centre soon!