International Women's Day Event: A Night to Remember
International Women's Day is an opportunity to celebrate women's achievements, to raise awareness against gender bias and inequality, and to advocate for gender parity. This year, an amazing event was held at Holdenby House to mark the day, and it was an unforgettable experience for all who attended.
The event was organised by Dawn Girardi – Pegasus, who had the vision to bring together a group of fabulous women to celebrate International Women's Day. The event was a huge success, and it was a beautiful celebration of womanhood, empowerment, and progress.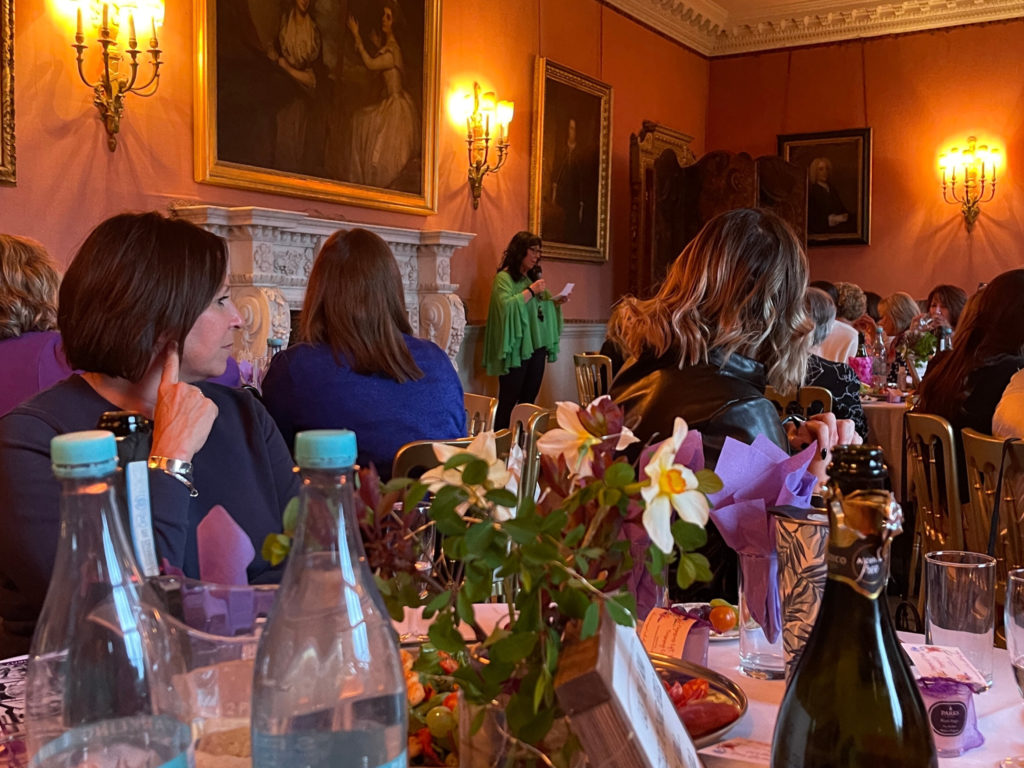 One of the highlights of the evening was the incredible lineup of women speakers who each brought their unique perspectives and stories to the stage. Hannah Ingram-Moore, for instance, daughter of the late Sir Captain Tom Moore, shared the story behind the story and how her father inspired the whole world during lockdown. Lesley Clarke shared her tips on how to dress and be confident in your clothes. Sara Homer broke the stigma of being a woman in a man's world by sharing her inspiring story, and Claire Harrison motivated and inspired women to break down the barriers of equality and not hold back. The speeches were not just inspiring, but also motivating, with conversations on how to promote equity and empower women for a better future. It was an honour to have been asked to speak, and I am grateful to have had the opportunity to share my thoughts with such a wonderful group of women.
One of the key objectives of the event was to raise awareness of @breastfriendsnorthampton, a fantastic local charity that provides support and assistance to women who are going through or have gone through breast cancer. Attendees were moved and inspired by the stories shared by the charity, and the event served as an opportunity to show support and solidarity for those who have been affected by breast cancer. The evening was a huge success in this regard, as the event raised an impressive £1184 for the charity. It was a testament to the power of community and the collective impact that can be made when women come together to support one another.
Being part of the event was a great honour, and everyone who attended had a fantastic time. The evening was filled with positivity, joy, a sense of community – and cake! We are grateful for all the lovely women who came and spoke with us afterwards, acknowledging the impact of our words. It was a reminder that we need more equality and empowerment for all women, and we need to continue to work towards that goal.
A massive well done to all the women who came together to organise this event, but especially to Dawn Girardi – Pegasus, who had the vision to make it happen. It was an amazing success, and we cannot wait for 2024 to see what she has planned next!
Get in touch! We would love to work with you!