Does your website pass the test?
Can users tell what your online store is selling in at least five seconds of arriving?
Why should visitors shop with you, and not somewhere else?
This can be remedied by providing a clear USP, both on your home page and product landing pages. Do you offer the best prices? Are products or services exclusive to your brand? What delivery options do you provide?
The development of a new website was an opportunity for our client Julia Charles Events Management to improve SEO, increase conversion rates and enhance their digital marketing.
Engaging features were missing such as enquiry forms and a wishlist feature. The enquiry forms enable visitors to make enquiries easily, allowing the sales team to respond quickly and improve overall response times.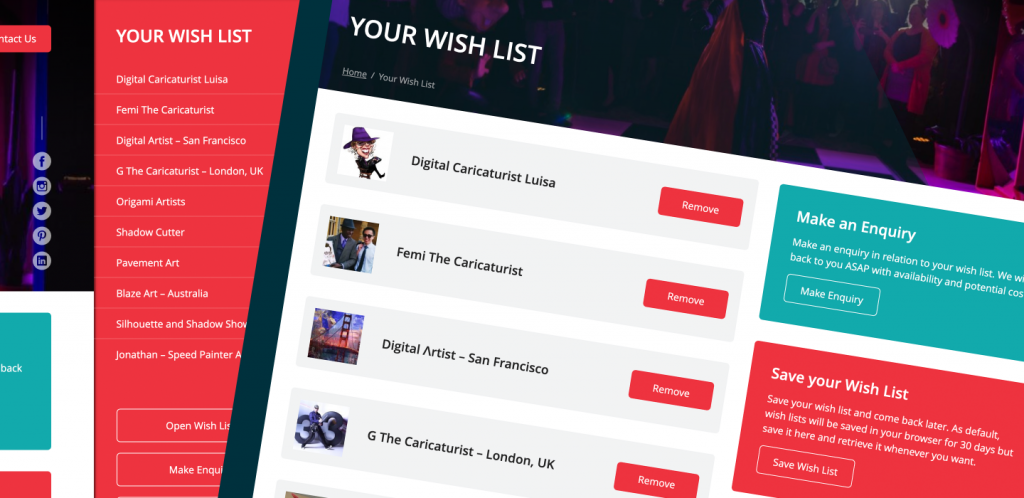 Are you catering to these key consumer categories?
Returning users who want to see new arrivals and recently viewed products (personalised suggestions are always a hit!).
Bargain hunters who want to see discounted products and information about sales.
"Competitive" buyers who want to see best-sellers, online exclusives and limited edition ranges.
Ensure your visitors can easily find what they're looking for…
Visitors want reassurance that they're in the right place. Will they find the products they want to buy? Do your landing pages clearly represent the products or services that you're selling?
Provide clear and engaging CTA's!
Visitors want to know what to do next. A clear call to action will make your customer's purchasing experience faster and easy to complete.
Within the first 3 months of Barker Shoes' bespoke Shopify website launch, stats were already hugely improved on the previous year.
Results were vastly improved by VI implementing sticky columns into product description areas and filtering options.
This allows their customers to scroll down the page, experiencing high-quality imagery of the shoes in all their glory, with key information such as description's, additional product options and 'add to bag' / 'buy now' call to actions are ever-present at the side of the page as customer's browse.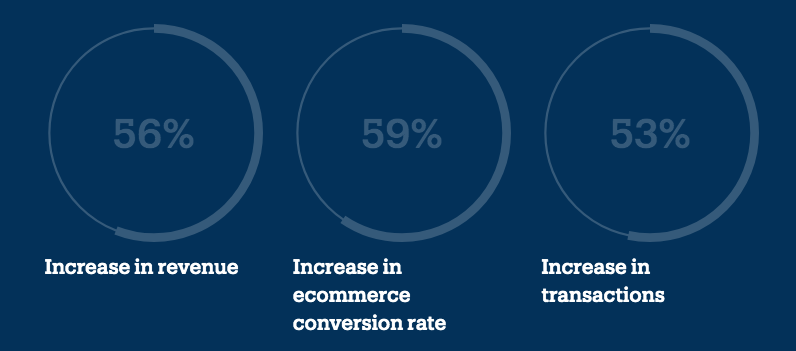 Build trust – first impressions count!
Professional design requires innovation instead of imitation. Your customers are increasingly looking for the best experience, customer service and features. Your website needs to lead the way for your brand's growth, not the other way around.
Clients case studies, testimonials and reviews are particularly important for product pages.
Uncluttered, clean, responsive design
Responsiveness refers to how well a site adapts to different browser sizes and devices. There are now hundreds of devices and browsers, so it's crucial that your site is designed to work well on all of them.
At VI, all of our bespoke websites incorporate fluid width mobile-first design. With more and more users browsing whilst on-the-move, it's crucial to ensure that potential customers can find exactly what they're looking for, easily, and in as little clicks as possible.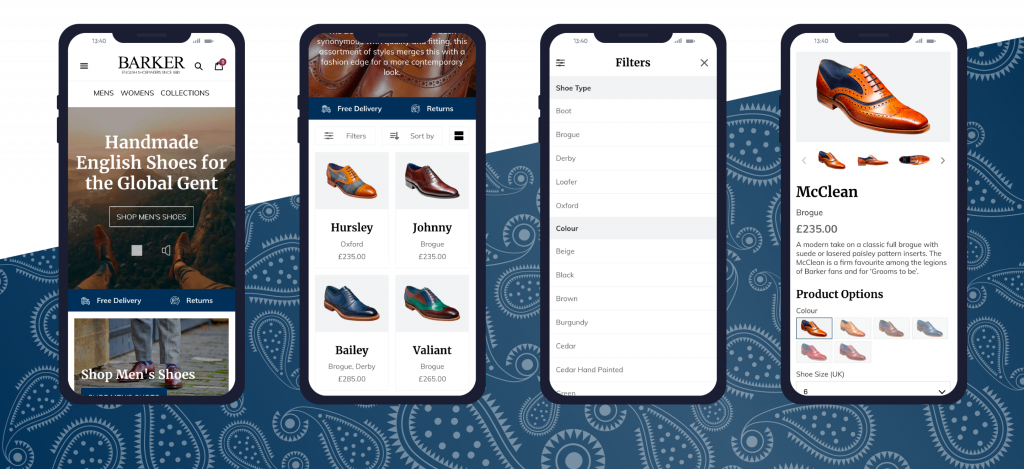 Delivery / Returns options
Free shipping is one of the most important considerations for customers when purchasing online. If it's viable for your business to offer free shipping, then it's something you should seriously consider!
It's also important to make it easy for a customer to check returns policies before making a purchase, so they don't need to search the entire site for it. These are two primary concerns for consumers and if communicated clearly, could make or break a sale!
Check out our Website Design & Development services.
Like our style? Get in touch, we'd love to hear about your next project!