Will we work differently post – COVID-19?
We've all had to adapt to new ways of working in light of the COVID-19 pandemic. Whether that's new workday routines, eating habits, preparation for client meetings or the discovery of new communication channels and tools – will we continue to work this way if and when we return to our former routines?
A few of us at team VI have found remote working difficult but surprisingly we've also found many positives to take from this unprecedented experience, with new working habits that we'll certainly continue to practice post-COVID-19!
We are creatives… and the majority of us do not like working alone. We (like many Marketeers) thrive off the busy studio environment and team comradery. Not being able to sit down together (or dance around the room) with music on the speakers in the hub of our humble studio has meant we've had to adopt a totally new approach to new project start-ups.
So whats changed?
Weekly production meetings now happen daily – in the form of morning Zoom video meetings, and it's been a revelation!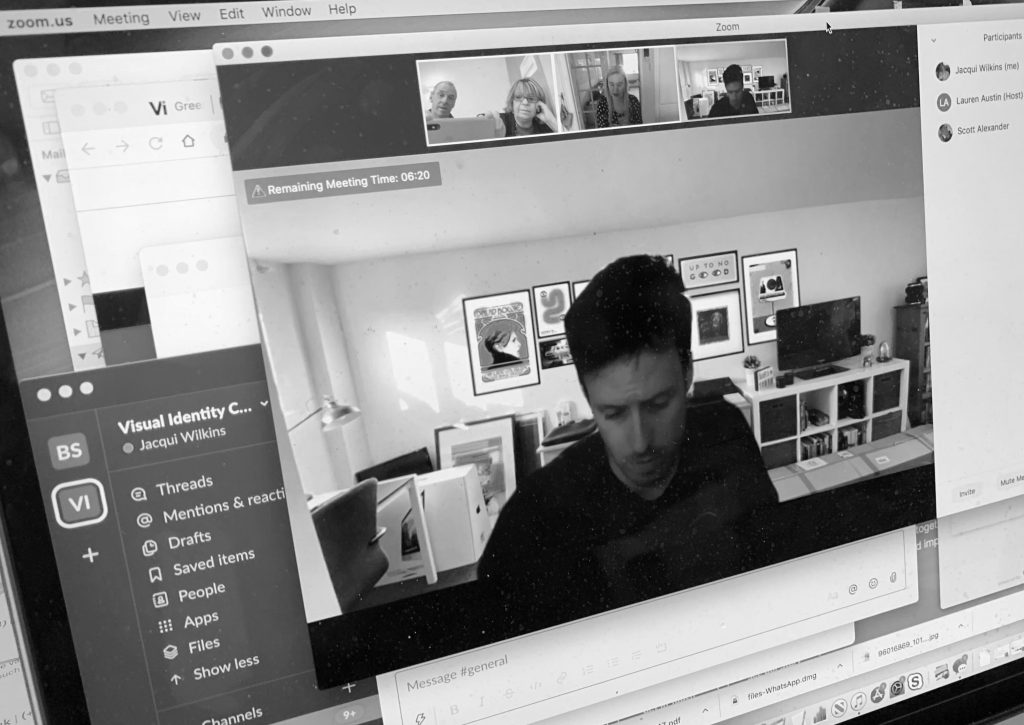 Having a morning recap requires preparation and allows us to bring each other up to speed on what we're working on and what our individual tasks are for the day, depending on which projects we're working on.
Planning ahead and making the most of our time…
Similarly, this has also benefited client catch-up meetings. Although we love meeting up with clients regularly face to face (because our clients are awesome!), conducting Zoom meetings requires thorough planning and preparation to ensure our time is well used and everybody's clear on their tasks and deadlines.
Digital world…
We are very lucky that the majority of the services we provide can be managed and supplied remotely but in order for this to work successfully, communication is key! Whatsapp is another tool that's helped with quick sign-offs particularly with social media campaign launches.
We miss each other but we continue to support one another and work as efficiently as always, and that's a credit to the team that we have at VI.
If you need help with any digital campaigns during this difficult time, please get in touch!
Our team is fully accessible and we'd love to help fellow – small businesses if we can.