This period of uncertainty is proving tough on businesses across all industries, so now perhaps more than ever – your online presence must be as engaging and informative as possible!
Let's face it, we're all doing A LOT of scrolling at the moment! With little else to keep us occupied many of your customers and potential customers will be browsing the internet and social media for longer periods than usual – so it's important to re-access your website's visibility and usability to ensure users are fully aware of the services that you are/ or aren't currently providing.
Good website design
Website consistency has a positive impact on users and encourages them to read more. By providing easy-to-use navigation throughout your website you'll ensure visitors can find what they're looking for as quickly as possible, therefore making conversions or enquiries more likely.
Our in-house developers are experts in delivering engaging and innovative websites that will increase conversion rates and enhance your digital marketing.

Is your website responsive?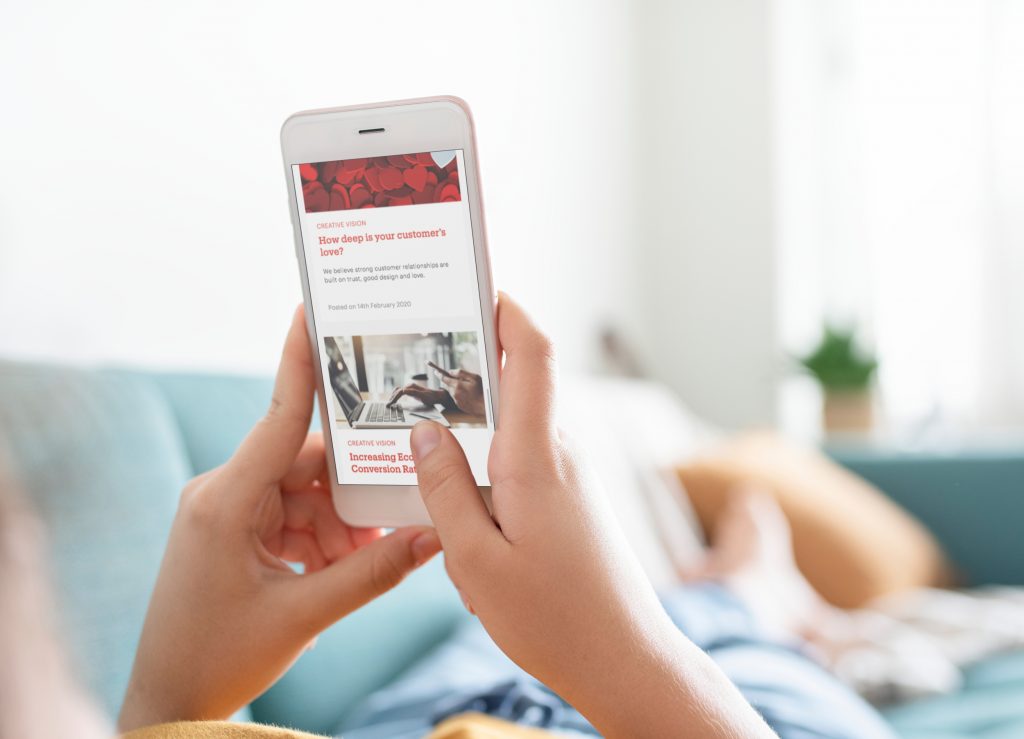 Modern websites (particularly e-commerce) revolve around mobile and tablet devices. We create an uncompromising and engaging experience for mobile visitors, allowing them to effortlessly engage with the website on all devices.
Engaging imagery and CTA's
Users feel more comfortable following a "call to action' if they understand exactly what pushing a button will entail. VI's in-house designers create engaging action pages through the use of well-thought-out iconography, photography and graphics.
Need to make changes but not sure where to start?
Visual Identity remain open for business and would be happy to support you during this challenging time!