Alley-oop! 🏀
September is the 5th anniversary of the start of Milton Keynes Basketball Club, which now boasts 800 boys and girls from age 4-18, 5 basketball centres, its own Central Venue League, Junior National League and in conjunction with the 5 Dimensions Trust – its own Sixth Form Basketball Academy. ⛹🏽‍♀️
To celebrate both the return of senior basketball to MK and their 5th anniversary, the club will be changing its name to Milton Keynes Breakers Basketball Club (MK Breakers).
The new name pays homage to the world-famous Codebreakers, and with the Breakers home court being at Bletchley Leisure Centre less than one mile from Bletchley Park – the club felt this was a perfect choice to recognise and honour the very best of Milton Keynes.
The new club logo reflects the new name and incorporates a "cog" component from the famous "bombe" machine, invented by Alan Turing.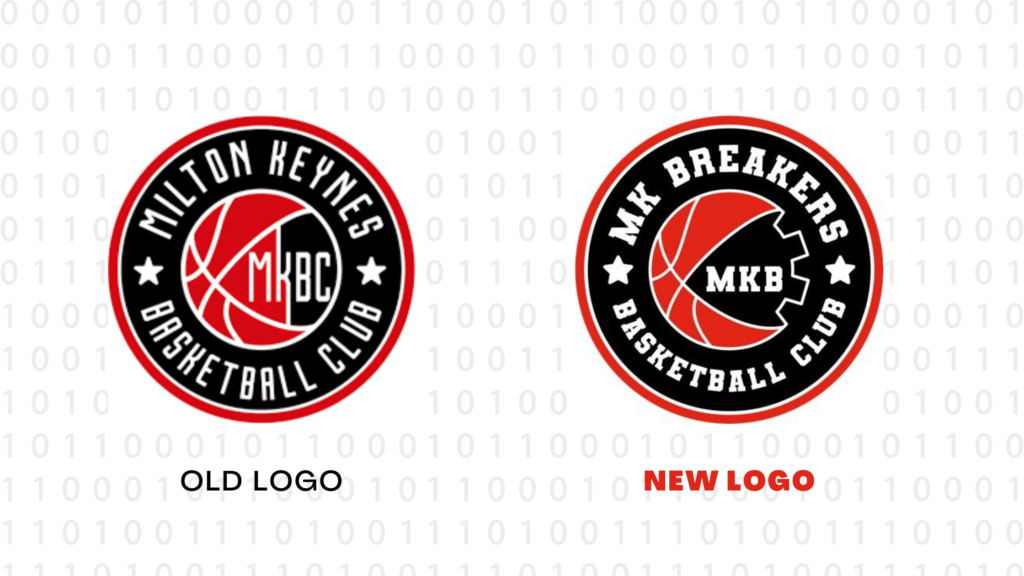 Our internal designers really enjoyed working on this project, and whilst we've retained the key elements of the club's existing brand 'look-and-feel', we think the new 'code' elements are a great touch and unique to the club and its heritage 👌🏽
The club colours are really strong and represent the City perfectly. This is a really exciting time for MKBBC and we're proud to be supporters!
We're also honoured to be working on the club's new-look website – coming soon! 👀
Keep your eyes peeled for exciting announcements and fixtures for the Men's team on MKB's socials @mkbasketballclub!
#mkbbc #mkbasketball #mkbreakers